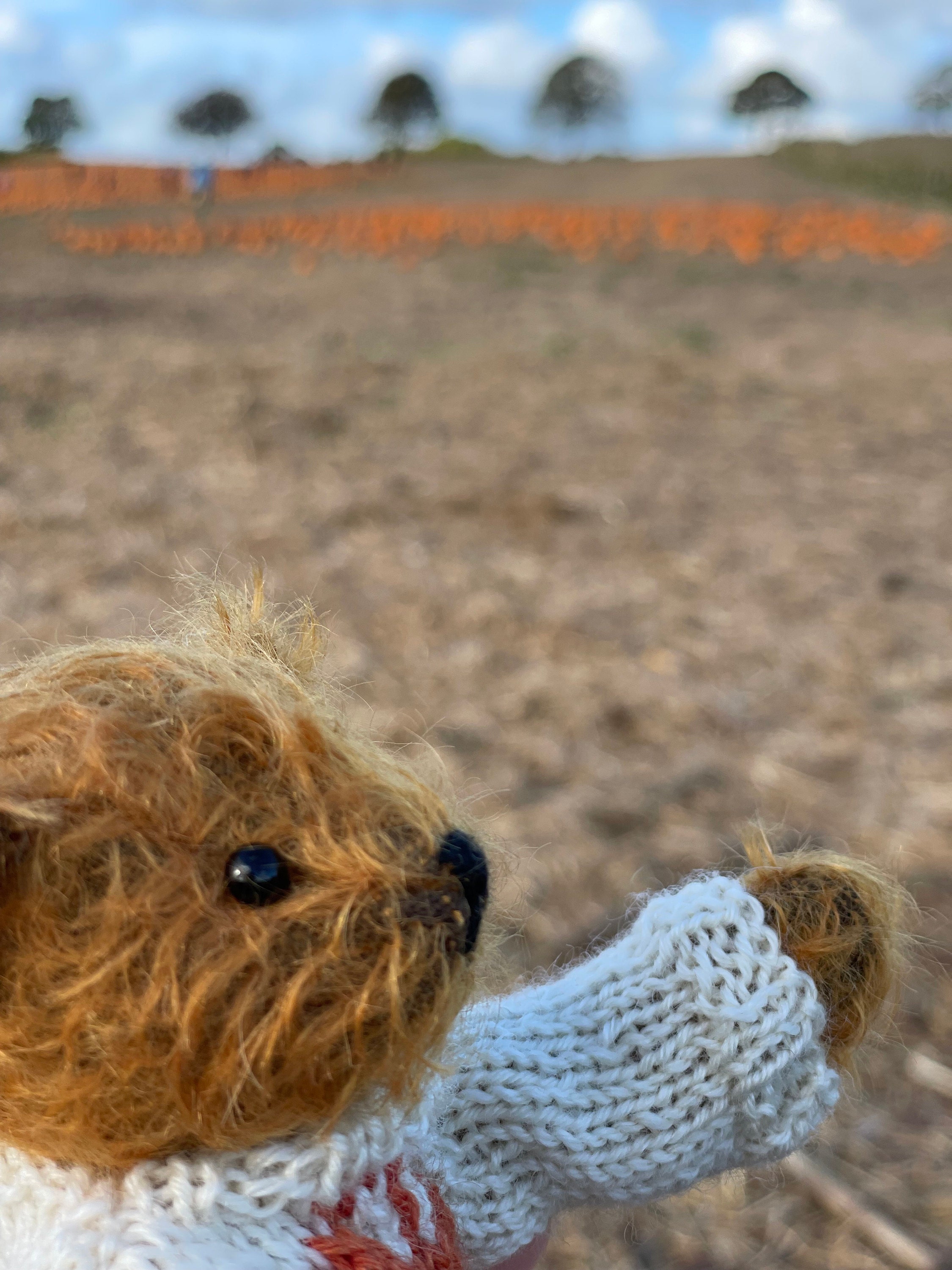 Ollie was so excited when i said he could pick his own pumpkin at Dart's Farm the other day.  He wore his special pumpkin jumper and couldn't believe how many pumpkins there were.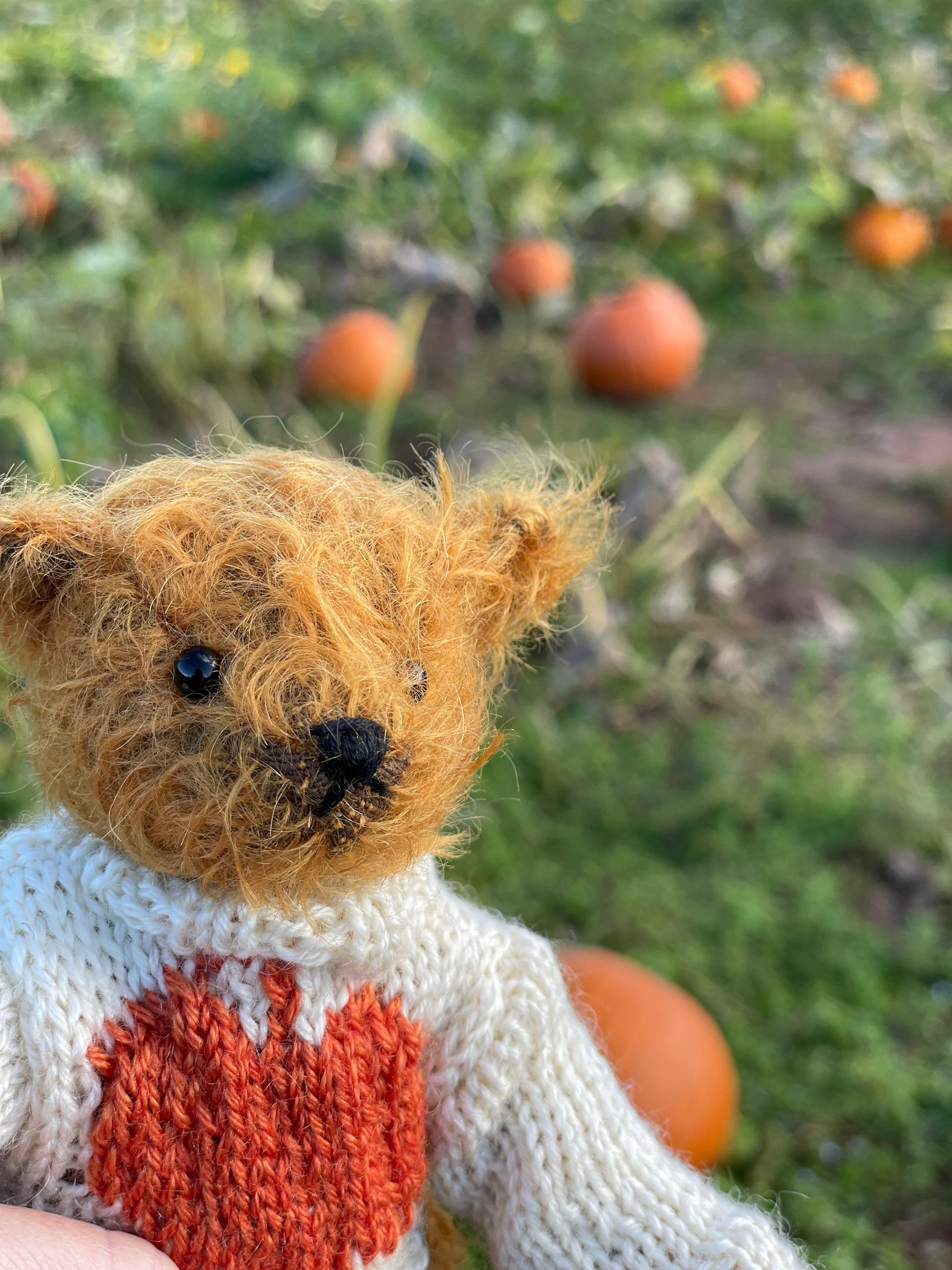 we had to go up and down the field until he found the one he wanted!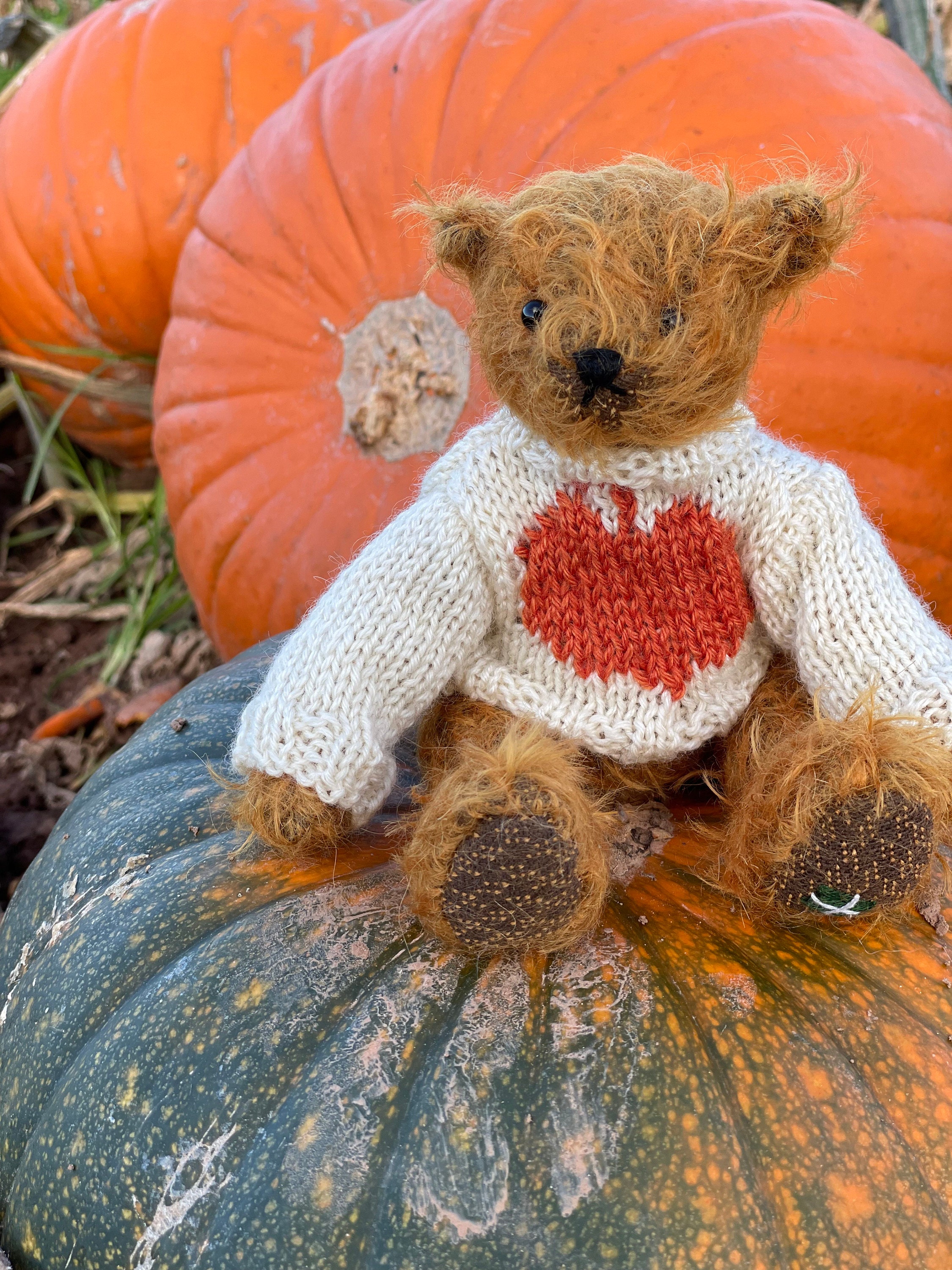 But it was just so big!  I had to explain that we just couldn't carry it.  
In the end he surprised me with one which was much smaller, which he said he could carry all by himself!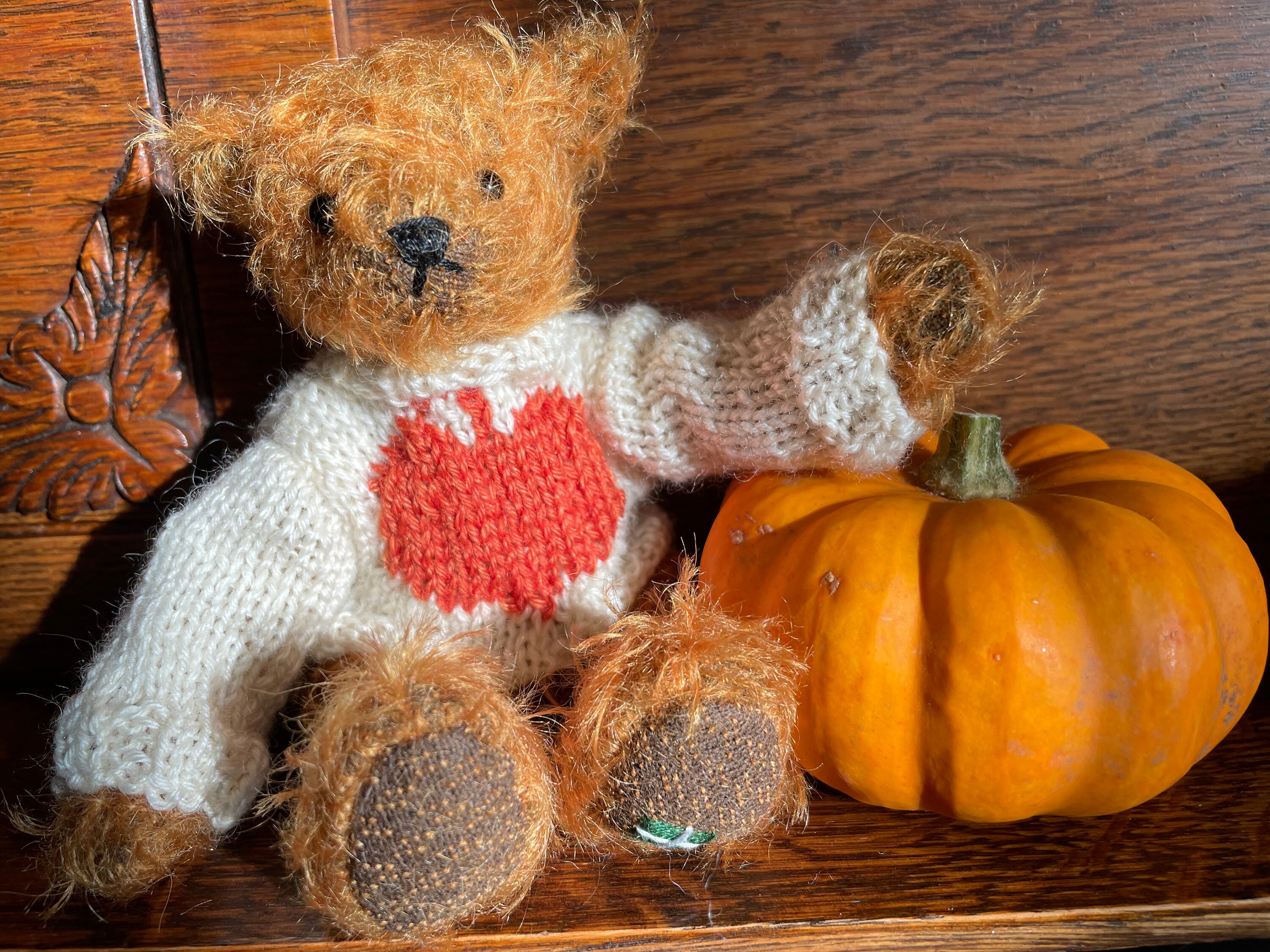 I'm not sure if he wants to carve it or not but he is one very happy bear!