Little Red the is full of love and mischief.  His little smile and antics are just the thing to sit beside your teenager while they revise or to accompany them into the exam room and remind them they are loved.  He is a fully jointed handmade traditional teddy bear made from antique style curly red Steiff mohair.
He is a cheeky little chappie who loves to giggle and can often be seen rolling around with laughter.  As he is so young he can be shy around new people and hopes his new owner will give him lots of hugs.
He has been stuffed with the softest locally sourced wool batting and has our DevonGrizzlies flag embroidered on his foot.  He has glass eyes and a hand embroidered nose.
He comes with his own little red (hand made felt wool) heart. 
He will be carefully packaged in materials which can be recycled.
Please note he is not suitable as a toy for children under 12 years of age but does make a lovely collectable for a new baby's nursery or baptism gift.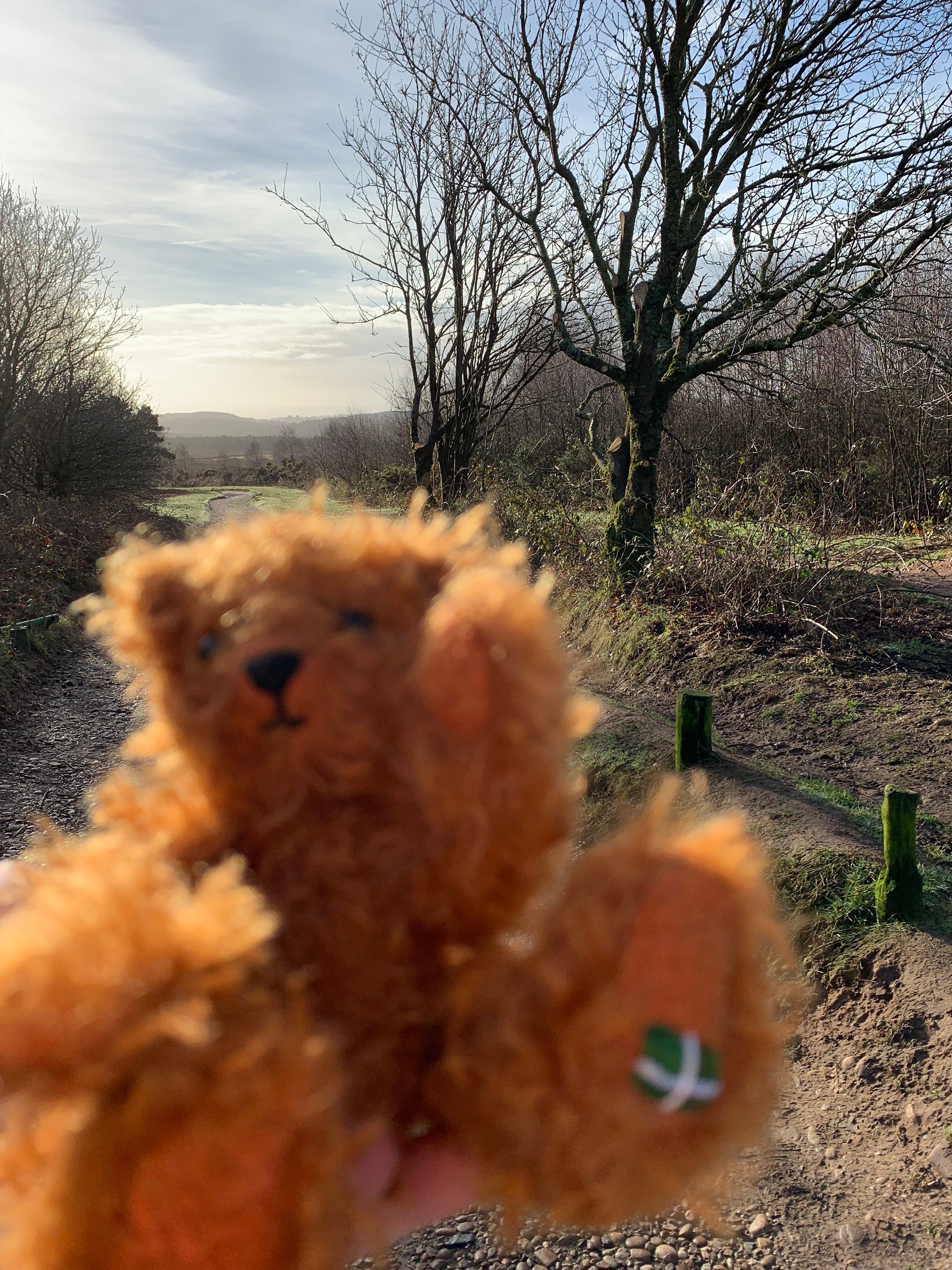 Here he is on a Devon outing to Woodbury Common.  Trying to keep him away from the mud was a challenge as he kept peeking out of my bag!