Buzz has been excited all week.  It's Festival time in Exmouth and he enrolled to do a parachute jump to raise money towards the Children's Ward (Bramble Ward) at Royal Devon and Exeter Hospital.
We rushed over there this morning accompanied by LittleRed and Peanut who insisted on coming too.  (Although Peanut was too scared to get out of my bag when it came to it.)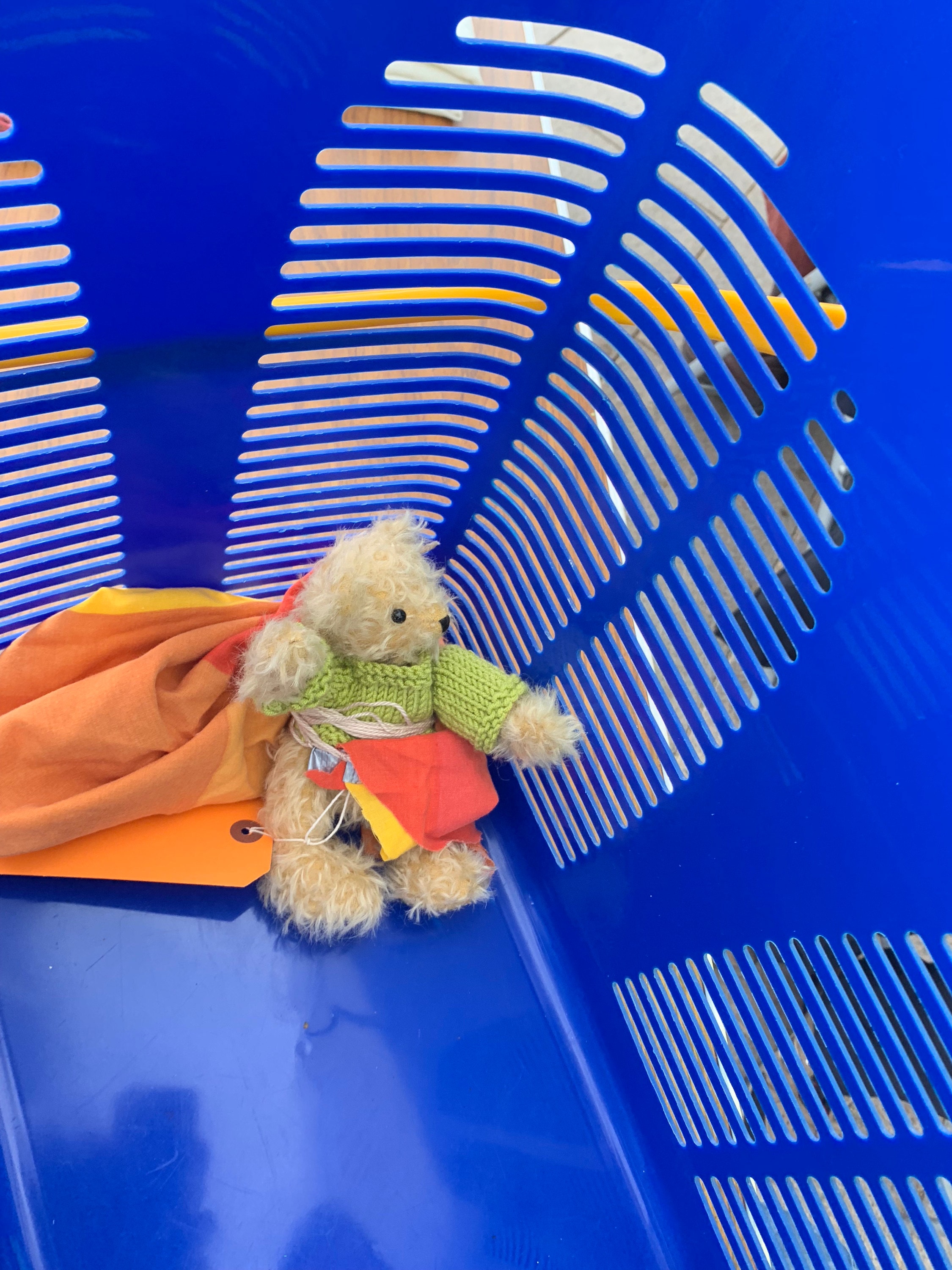 Here he is wearing his parachute ready to go up onto the platform to take the jump.  We were very impressed with him because he was the smallest bear jumping and I was expecting him to have second thoughts but he was so excited as you can see by his face.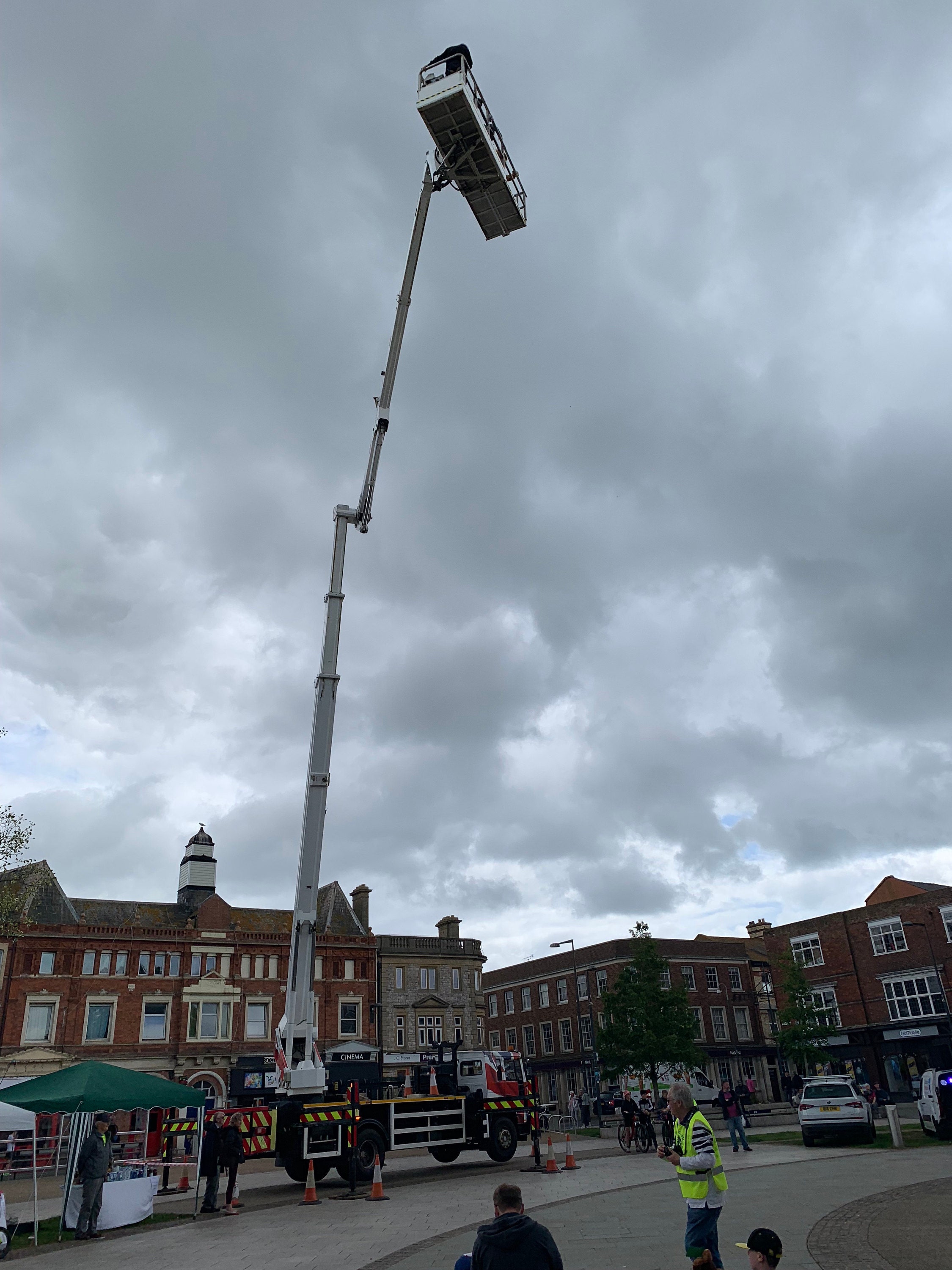 It was a really long way up.  The event has been organised by the Rotary Club and Buzz raised £10 in sponsorship from his friends towards the Bramble Ward.
Go to the facebook page to see the video of him parachuting down and being checked by the Teddy Medic.
Here is LittleRed who was starting to get a bit worried when he saw how high it was.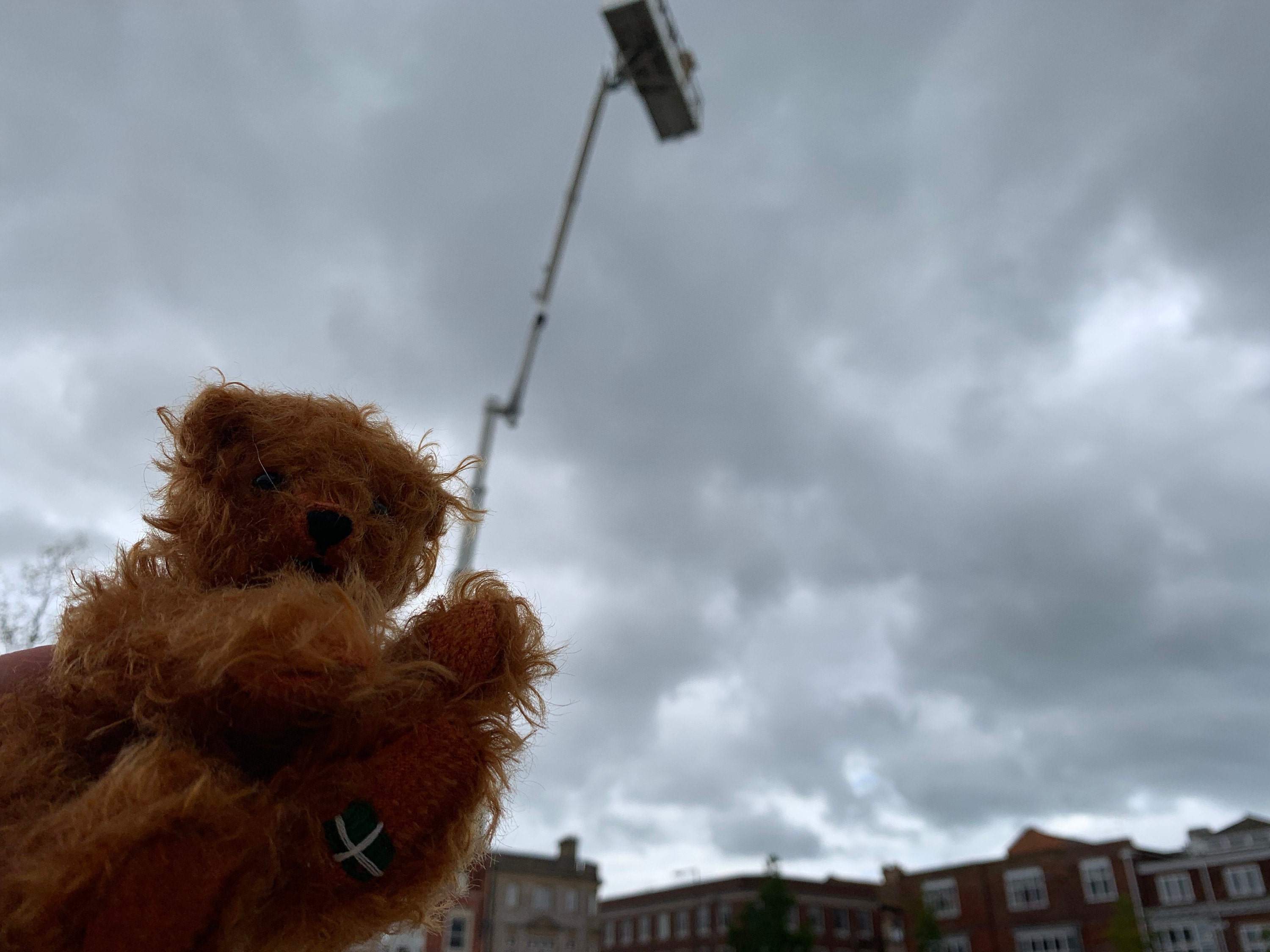 Here is the happy brave little Buzz with his well earned certificate.  Well done Buzz we're all very proud of you.