Hi Everyone, 
I thought I'd share some pictures of the little bears and hares I've been working on.  As I mentioned before I won't put them up for sale or despatch just now as it is not safe for them to travel.  I am very happy to hold them on reserve for you and give you first refusal before I list them when we all return to some kind of normal.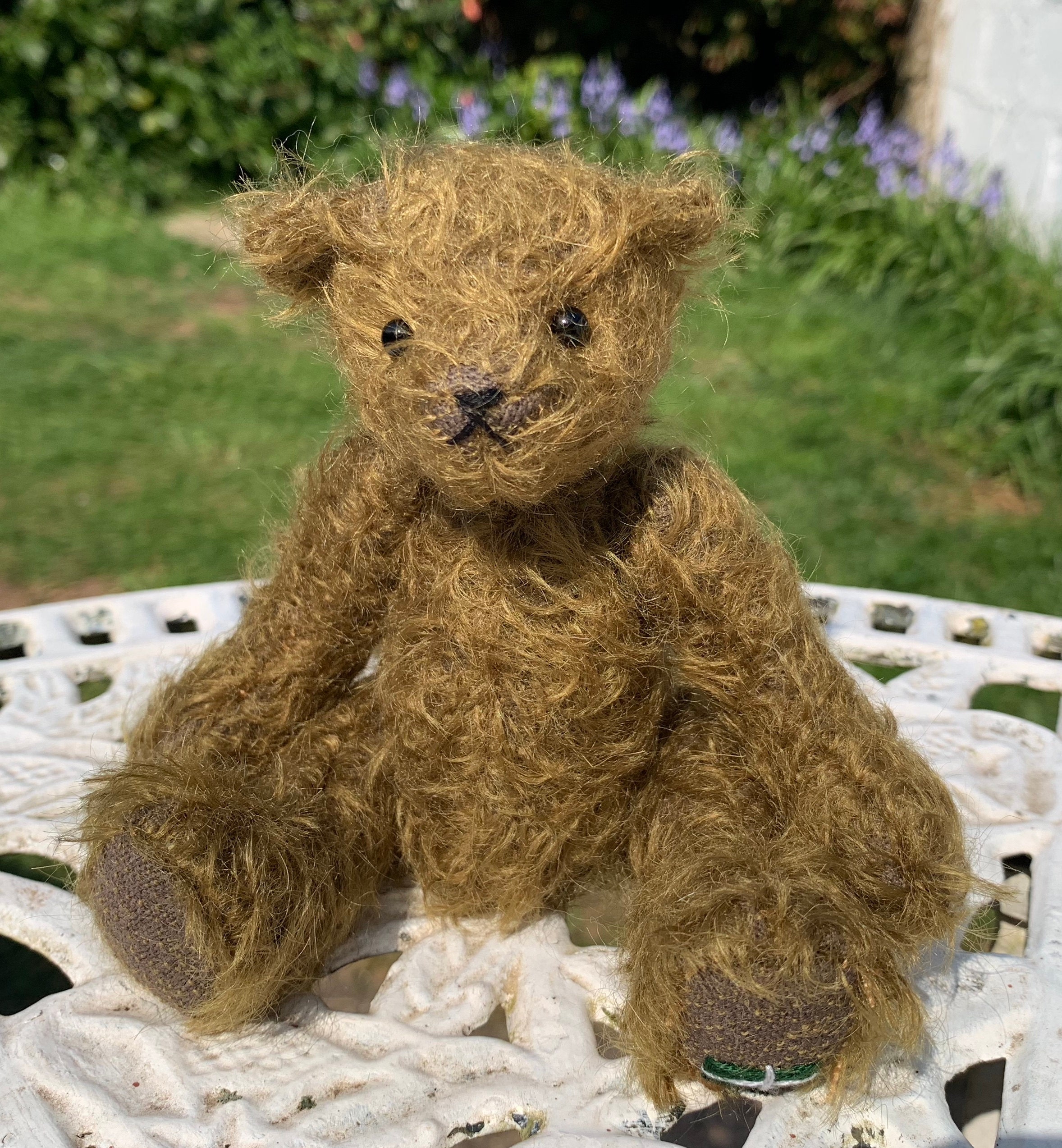 This is Freddie, named by Tabitha.  He was absolutely fascinated with the bluebells in the garden.  He is such a curious little bear and has noticed that the wisteria is just about to bloom too.  He definitely loves nature.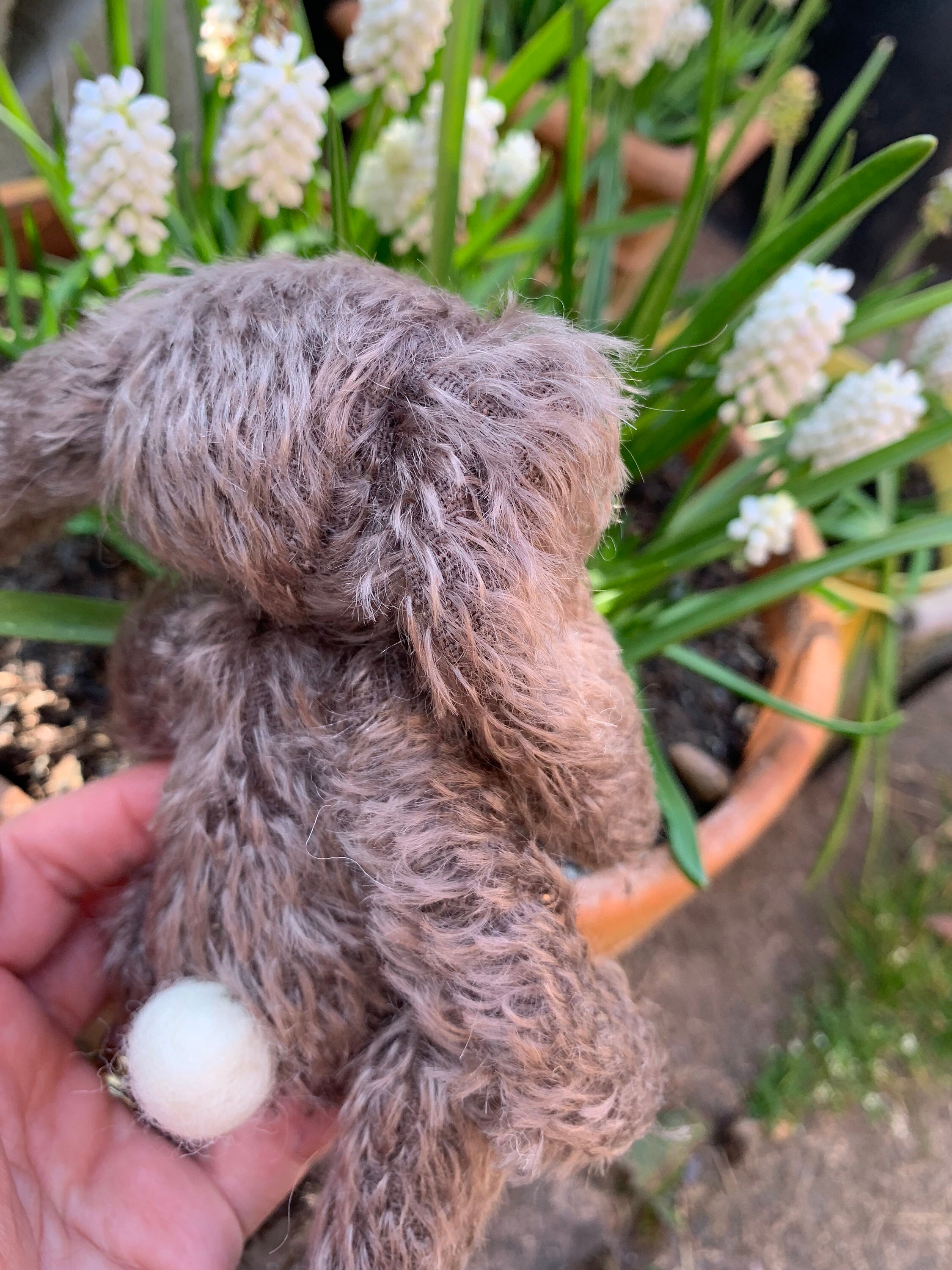 Here is Florence showing off her cute little cotton tail.  Her and Hero are doing an amazing job by helping me to raise funds for NHS Charities, you could do something similar, just go to their website to find out how.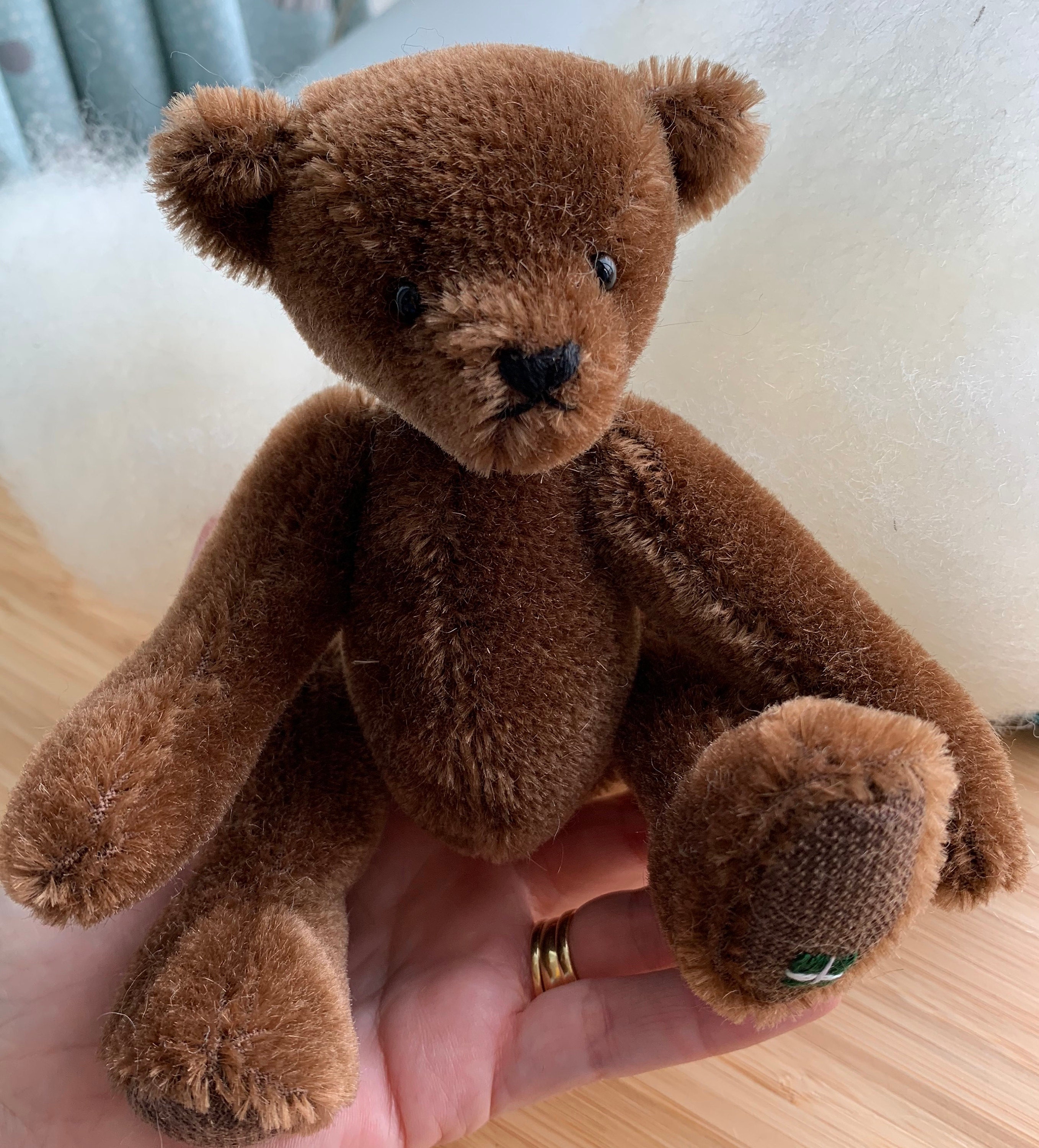 Here is Cuthbert.  Only one picture of him at the moment as it turns out he's rather camera shy.  He just doesn't believe me when I tell him how handsome he is.  He is a rather quiet little fellow and has been watching Freddie getting out and about in the garden.  Maybe tomorrow he'll feel brave enough to join his cousins.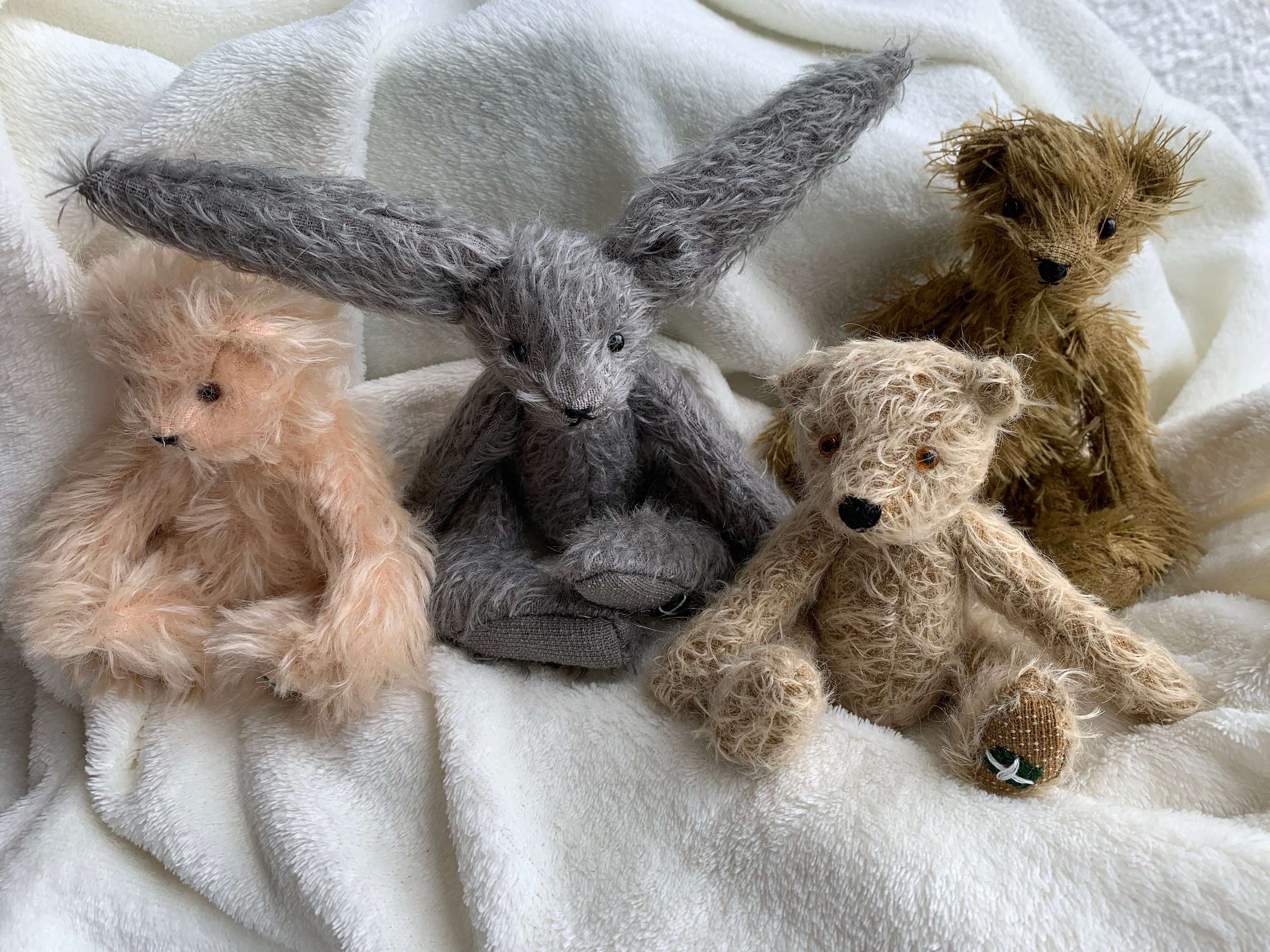 Here are Rosie, Hero, Shelley and Christopher behind.  Rosie and Christopher both have famillies waiting for them in America when it is safe for them to travel.  Hero is one of my fundraisers and is very excited to be doing her part during the crisis.
If you would like to teach yourself how to make a bear or a hare you can pick up my patterns from the website www.devongrizzlies.com.  (If you are struggling financially and trying to isolate but would like access to a pattern please get in touch by messaging me.  I would like to help if I can.)
Stay safe and enjoy hugs with your famillies if you are able.