A little mini break at The Bulworthy Project in North Devon turned into a little bear and hare adventure.  
I took a few of the bears and Jack the Hare along for a little outing before they go off to meet their new families.  I couldn't resist taking lots of pictures as it really was very beautiful and we were all having such a wonderful time.  
The bears loved the cosy cabin with the woodburner and views of the woodland.  I thought Jack would dash off into the woods but he was quite a little lazy bones and loved hanging out on the front porch.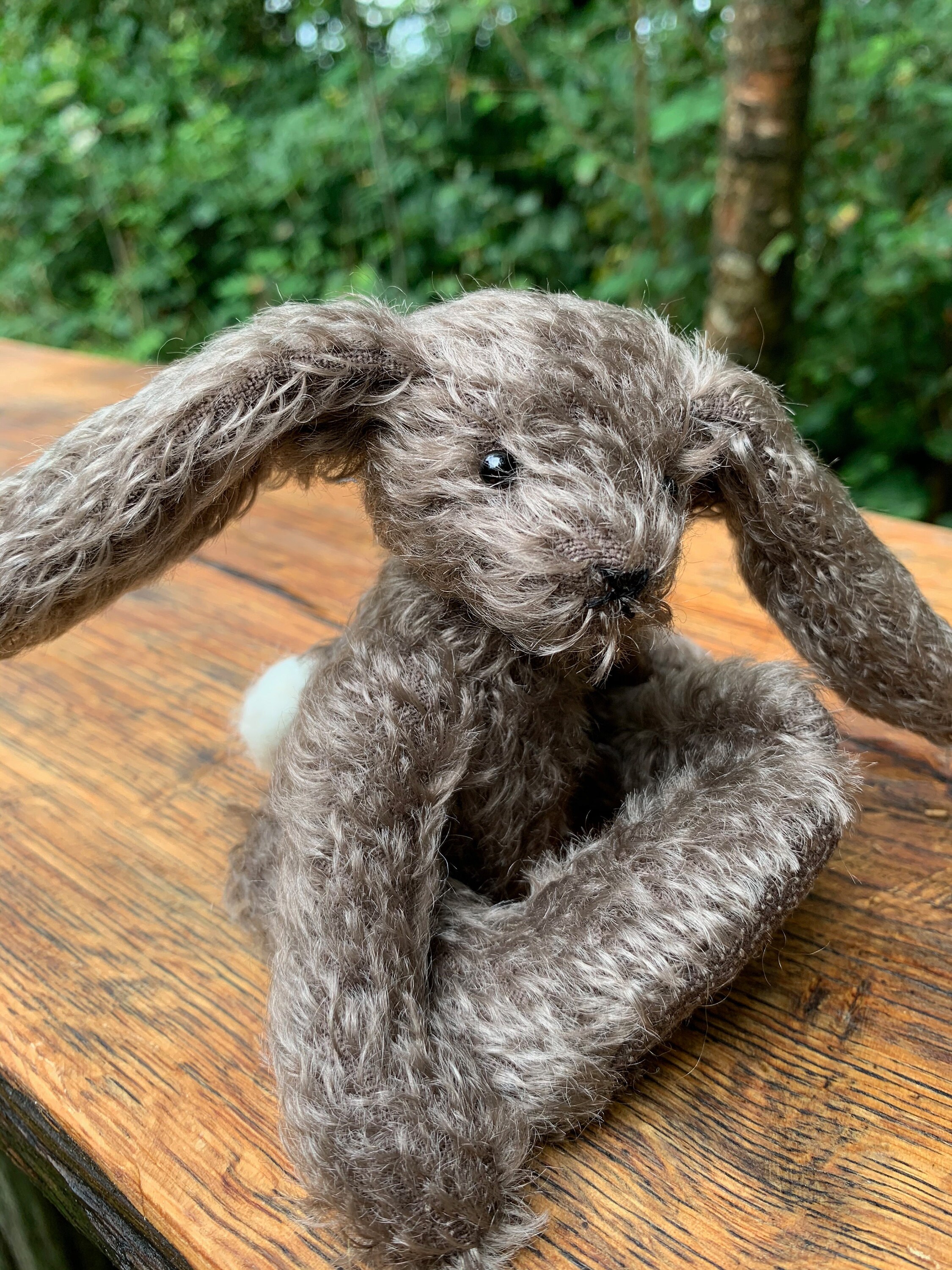 I soon discovered that Theo was the one to watch, he was absolutely fearless, climbing trees and begging me to take him with me to walk in the woods and visit all the animals and wildlife living there.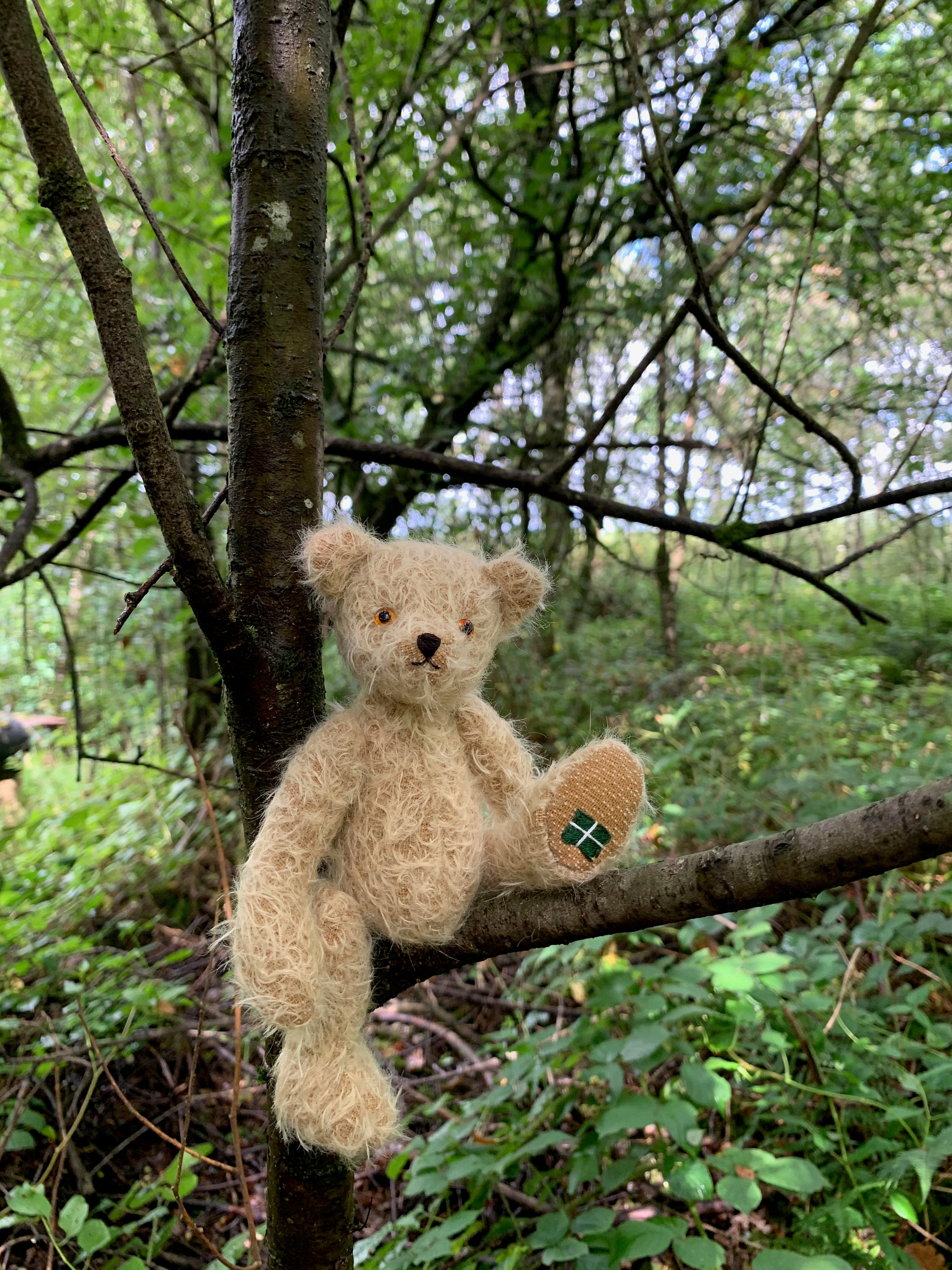 There was so much to see but our favourites were the smell of the woods and the sounds of the birds.  We had great fun trying to identify them and Sam got very excited when a Robin came in for a closer look at us all.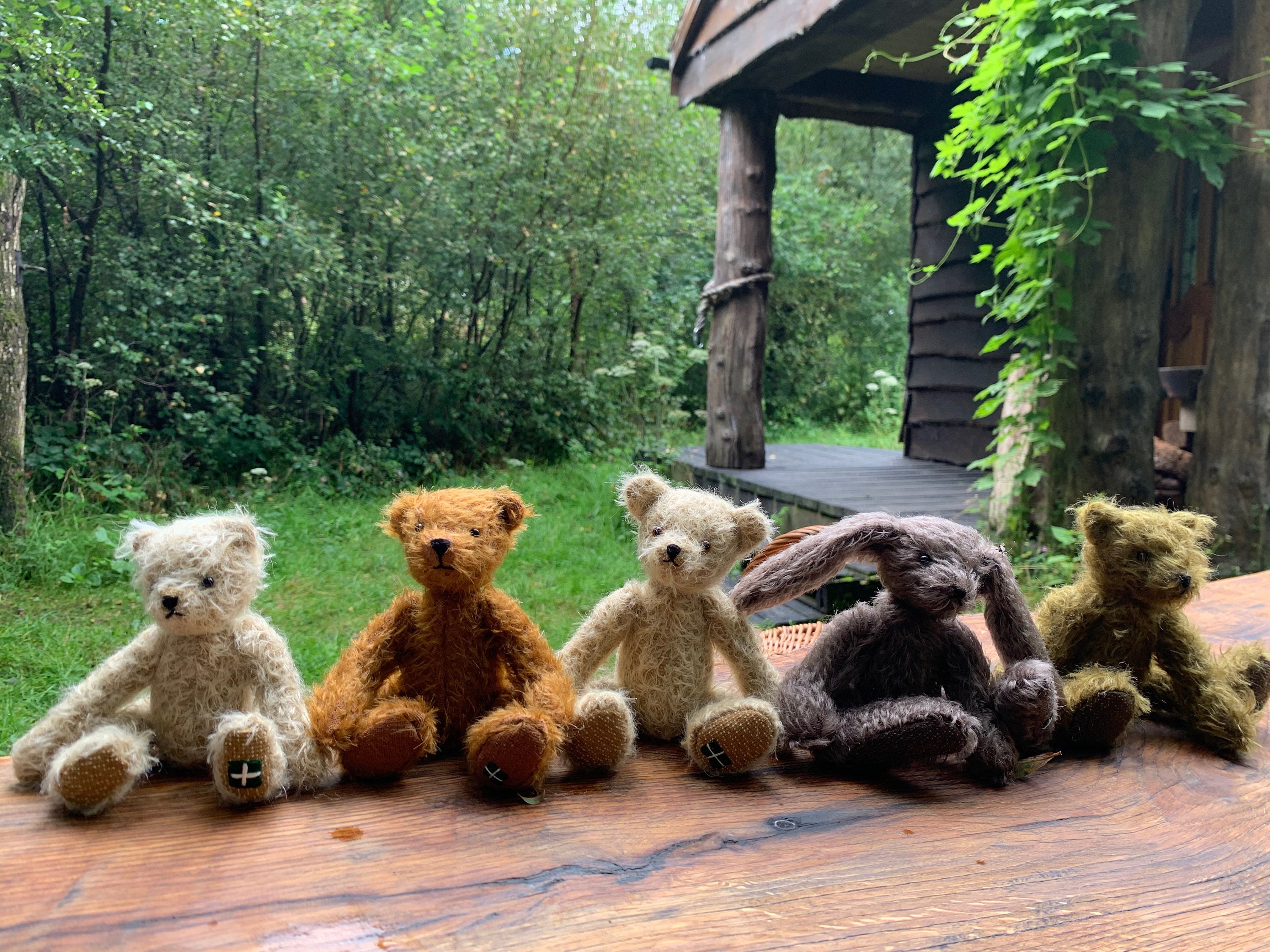 Adam was absolutely shattered after our big walk into the woods and all the fresh air and could hardly keep his eyes open.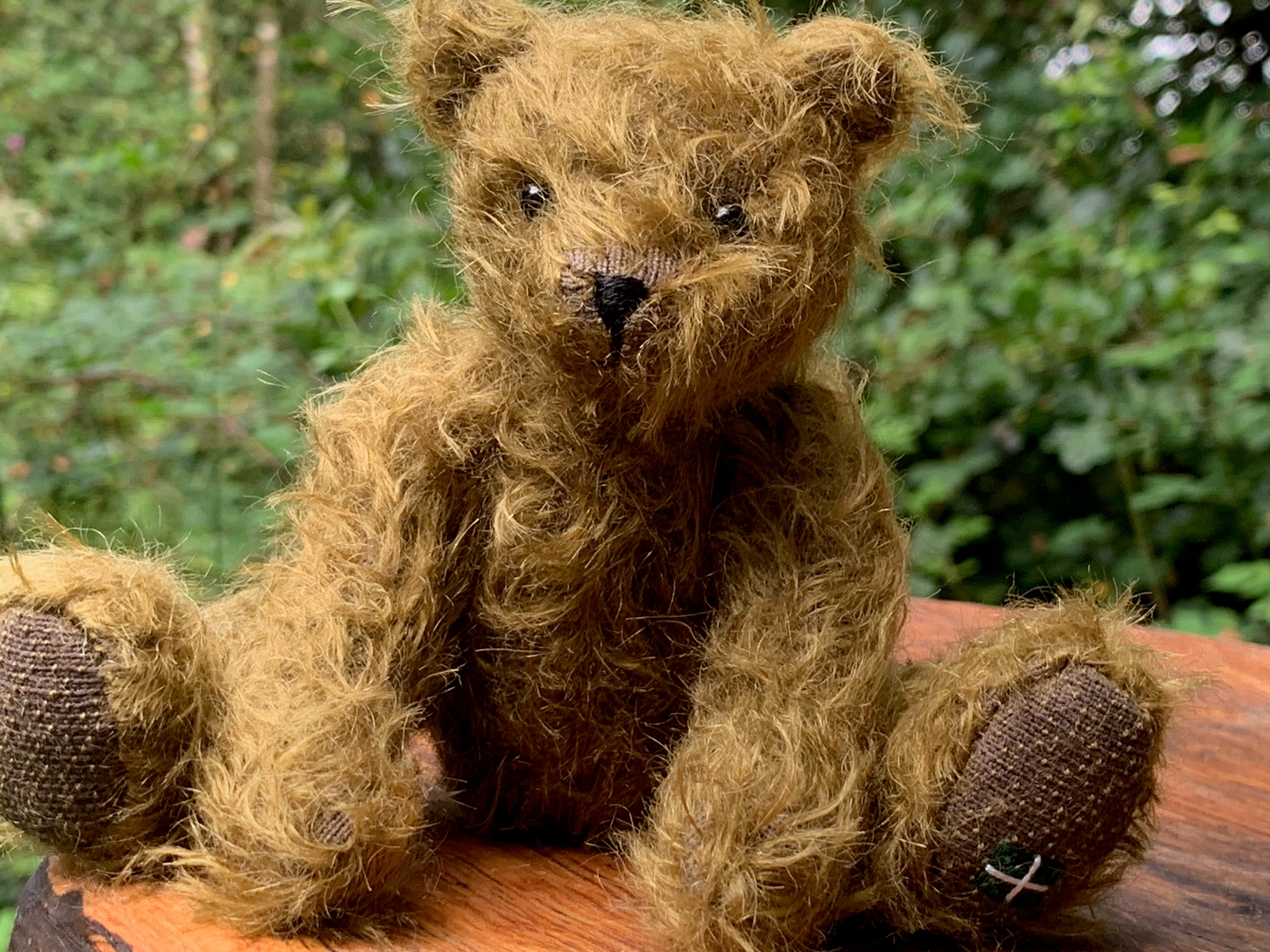 If you are looking for a lovely little creative retreat or romantic get away I really recommend the little cabin in the woods at The Bulworthy Project in Devon.  
https://bulworthy.uk  
So lovely to be getting cautiously out and about in our beautiful county.